Swap your things for things you want.
1. Earn Coins
Earn unlimited Coins when you Complete Surveys, Watch Video Ads, Install Apps, and more!
2. Declutter & Save
Give away your unwanted items and get things you need in return.
3. Cash Out
Redeem coins to get gift cards, digital games, cryptocurrency, and more!
This item is currently pending trade.
This listing has ended, but here are some other things you might like!
Orwell: Keeping an Eye On You Steam Game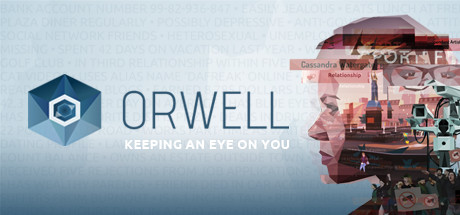 View larger
$ Have one to sell? Sell Now
Sold/Closed!
45
coins winning bid
Winner
WinnerChochi
(not rated)
Time Left: ended
Ended:
Tuesday Mar 23, 2021 12:45 am est
Quantity:
0
available /
1
sold
Condition: New
Location:
Free Digital DeliverySeller sends in:
5 days
User:
stuffcoin
Description
Product Link: http://store.steampowered.com/app/491950/
Platform: PC Games
Big Brother has arrived - and it's you. Investigate the lives of citizens to find those responsible for a series of terror attacks. Information from the internet, personal communications and private files are all accessible to you. But, be warned, the i

More info: http://store.steampowered.com/app/491950/


Flag as inappropriate?


Customer Reviews
Questions & Comments
Got a question or comment? Please log in or sign up.
Similar Listings...


Sponsored Links
---