Swap your things for things you want.
1. Earn Coins
Earn unlimited Coins when you Complete Surveys, Watch Video Ads, Install Apps, and more!
2. Declutter & Save
Give away your unwanted items and get things you need in return.
3. Cash Out
Redeem coins to get gift cards, digital games, cryptocurrency, and more!
Rebuild 3: Gangs of Deadsville Steam Game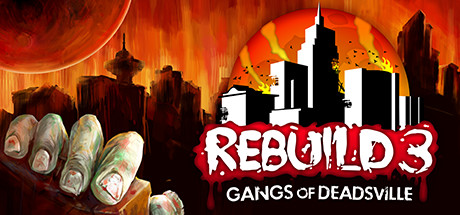 View larger
$ Have one to sell? Sell Now
Want this? Bid now with 10 FREE coins!
Get Started
Condition: New
Location:
Free Digital DeliveryDelivery:
Instant Delivery
User:
stuffcoin
Description
Product Link: http://store.steampowered.com/app/257170/
Platform: PC Games
Rebuild a ruined city in this post-apocalyptic mix of strategy and simulation. Manage survivors, scavenge for food and supplies, deal with rival gangs, illness, interpersonal strife and zombie attacks.

More info: http://store.steampowered.com/app/257170/


Flag as inappropriate?




Questions & Comments
Got a question or comment? Please log in or sign up.
Similar Listings...


Sponsored Links
---